HMS PROVIDE ALL KINDS OF MARINE SERVICE IN VIET NAM
HMS – Haiphong Marine Services Company provides all kinds of services for ships running along ports and anchorages in Vietnam. We always give our customers the best support and the best services when they need ship repair and maintenance services or any other marine service in Vietnam. In addition, we also provide materials, equipment and spare parts for ships.
Meeting all requirements as well as providing customers with the most satisfied price is the key to our development as well as receiving absolute trust from customers for us.
HMS – Haiphong Marine Services Company would like to introduce our main services in the maritime field as follows:
1/ Marine Repair Services in Vietnam

:
     + Steelworks-emergency or Permanent Repairs.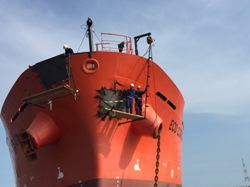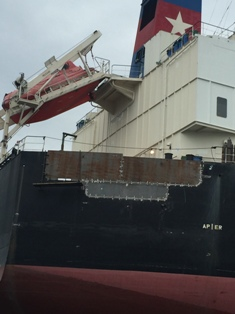 + Repair, recondition Engine parts and hydraulic system in Vietnam.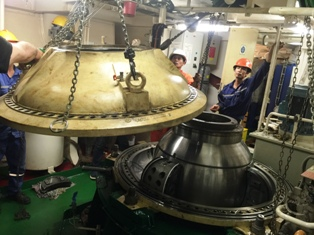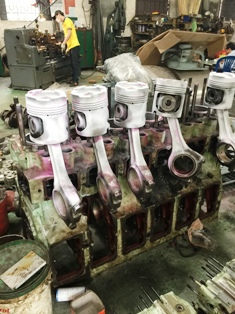 + Electric Motor rewinding, Ship electrical repair in Vietnam.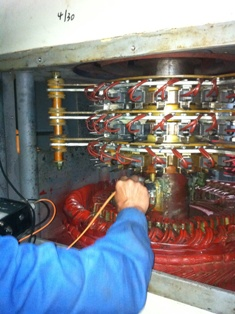 + Refrigeration system and provision cooling system repair in Vietnam.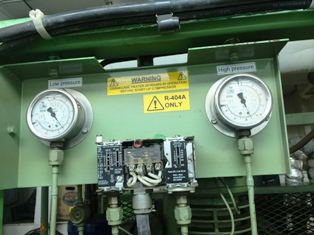 + Marine pipelines repair and renewal in Vietnam.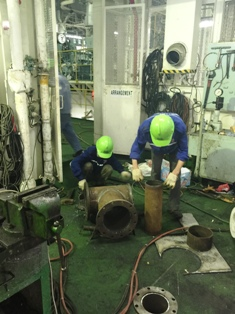 + Overhauling Turbo Charger and Balancing in Vietnam.
     + Navigation services such as: Annual Inspection services, Calibrate Adjusting Magnetic compass, Radar Services, MF/HF Services, VDR/SVDR services ...etc.
2/ DryDock Services in Vietnam

:
We can arrange all kinds of vessels that need to be repaired/ maintained in DryDock and Floating Dock in Vietnam.
     + DryDock: L160m x W25m x 16.000DWT
     + Floating Dock:
L116m x W23m x 8.500DWT
L160m x W33m x 9.600 DWT
     + Synchrolift System: L224m x W35m x 70.000DWT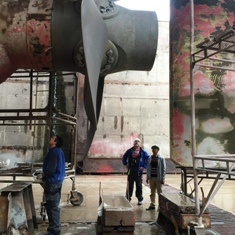 3/ Underwater hull cleaning in Vietnam / Underwater hull inspection in Vietnam:
     + Underwater Inspection Services (UWI)
     + Underwater Cleaning Services (UWC).
     + Other Services in Underwater as following: Underwater Welding, Underwater plug for renewal/repair overboard pipelines and valves, Underwater plug for renewal/ repair Speed log, Underwater cutting ropes and cleaning/ polishing sea chest, rudder and propeller …etc
4/ Lashing Services in Vietnam:
     + Steel products (coils, wire rods, merchant steel, pipelines, steel tubes, etc).
     + General cargo, packed and unpacked machinery.
     + Deck cargo.
     + Heavy lifts & long lifts
5/ Marine Supplies in Vietnam:
     + Marine Spare Parts.
     + Deck/ Engine/ Bonded Stores.
     + Material.
Contact us as soon as you need marine services, we will quickly be at your ship and provide you with the best services at any time and any ports, anchorages in Vietnam.
Contact us:
Haiphong Marine Services Co. Ltd
Address: 27/633 Thien Loi street - Le Chan District - Hai Phong City
Email: info@haiphongmarine.com
Phone number: +84 947 739 556 - HOTLINE: +84 947 739 556
Website: http://haiphongmarine.com