We are one of the leading company in Vietnam for turbo services. With years of experience we obviously provide the best quality and reasonable quote for your good vessels in any port of Vietnam, especially Dung Quat.
Image for Turbo overhaul and Dynamic balancing in Dung Quat Port.
CARTRIDGE GROUP-TURBOCHARGER IN WORKSHOP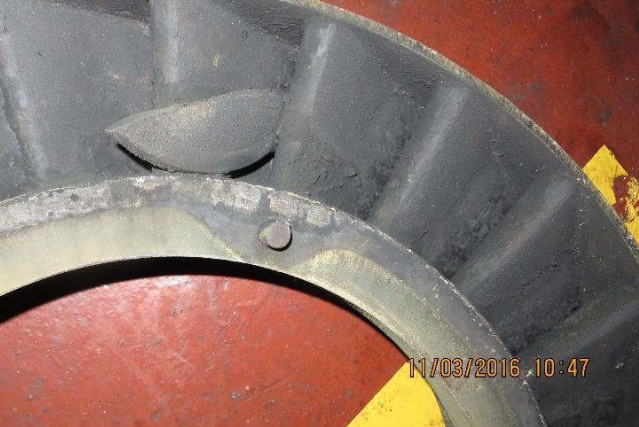 Overhaul turbin blades and nozzle ring. In this case, we found a FOB stucked in Nozzle ring.
Work done with cleaning nozzle ring, turbin blade and completed balancing the bare-shaft and rotor-shaft.
Balancing the bare-shaft and rotor-shaft.
Contact us:
Haiphong Marine Services Co. Ltd
Address: 27/633 Thien Loi street - Le Chan District - Hai Phong City
Email: info@haiphongmarine.com
Phone number: +84 947 739 556 - HOTLINE: +84 947 739 556